A-Plus Bail Bonds of Adams County
Providing Bail by Phone & At-Jail Bail Bonds Service for Adams County
Ritzville Bail Bonds Available 24/7
A-Plus Bail Bonds provides bail bonds for Adams County. Having a loved one or friend arrested can be a very difficult and emotional time.
We are available to help 24 hours, every day – including holidays. The bail bonds process can be complex and is best handled by a trusted expert.
Our staff has over 25 years of experience in the bail bonds industry, helping families in Ritzville, Moses Lake, Cunningham, Providence, Othello, Washtucna, Pifer, Keystone, Schrag, and throughout the rest of Adams County.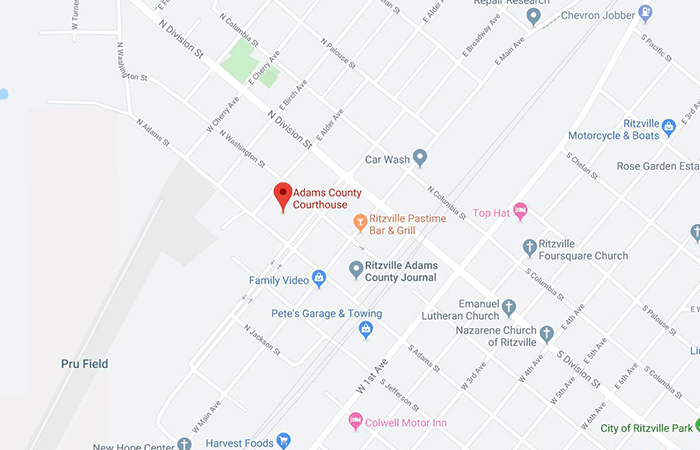 Courthouse: 210 W Broadway Ave # 305, Ritzville, WA 99169
We are available 24/7 to help.
Please call if you have questions, concerns or need to bail a loved one out today. We will gladly help you get them home.
We strive to be the preferred bail bonds company for Adams County.
Adams County Jail Roster: http://co.adams.wa.us/jail_roster
Adams County Court: http://co.adams.wa.us

WE CAN HELP IN ALL COUNTIES IN WASHINGTON STATE